Regular price
Sale price
$15.00 USD
Unit price
per
Sale
Sold out
This is your invitation to get a sneak peak behind my creative process. Solo hammered dulcimer with sounds of home built in. 
These are songs/ideas written around and during the pandemic. I was dealing with changes, hard times of deep reflection, and willingness to live in the dark, meditative places with my music. This is unvarnished and straight from my heart and home. You may hear a lot of emotions, but I hope you find comfort. Remember, we do not walk these paths alone and we are not the only ones struggling with so much—counter to what our minds may tell us.
*Disclaimer: This is not professionally recorded music. I recorded these songs with my iPhone as I wrote them and played them through for family and fans on Patreon. There are mistakes, cars, birds, dogs, crickets, voices, etc...
After you purchase, you will receive a PDF, via email,  with links to a playlist player, Dropbox, and Google drive. If you order a CD, I will personally burn the CD, sign it, and title it. Your very own collectible from me. :)
As always, thank you for supporting me in my work.
Share
View full details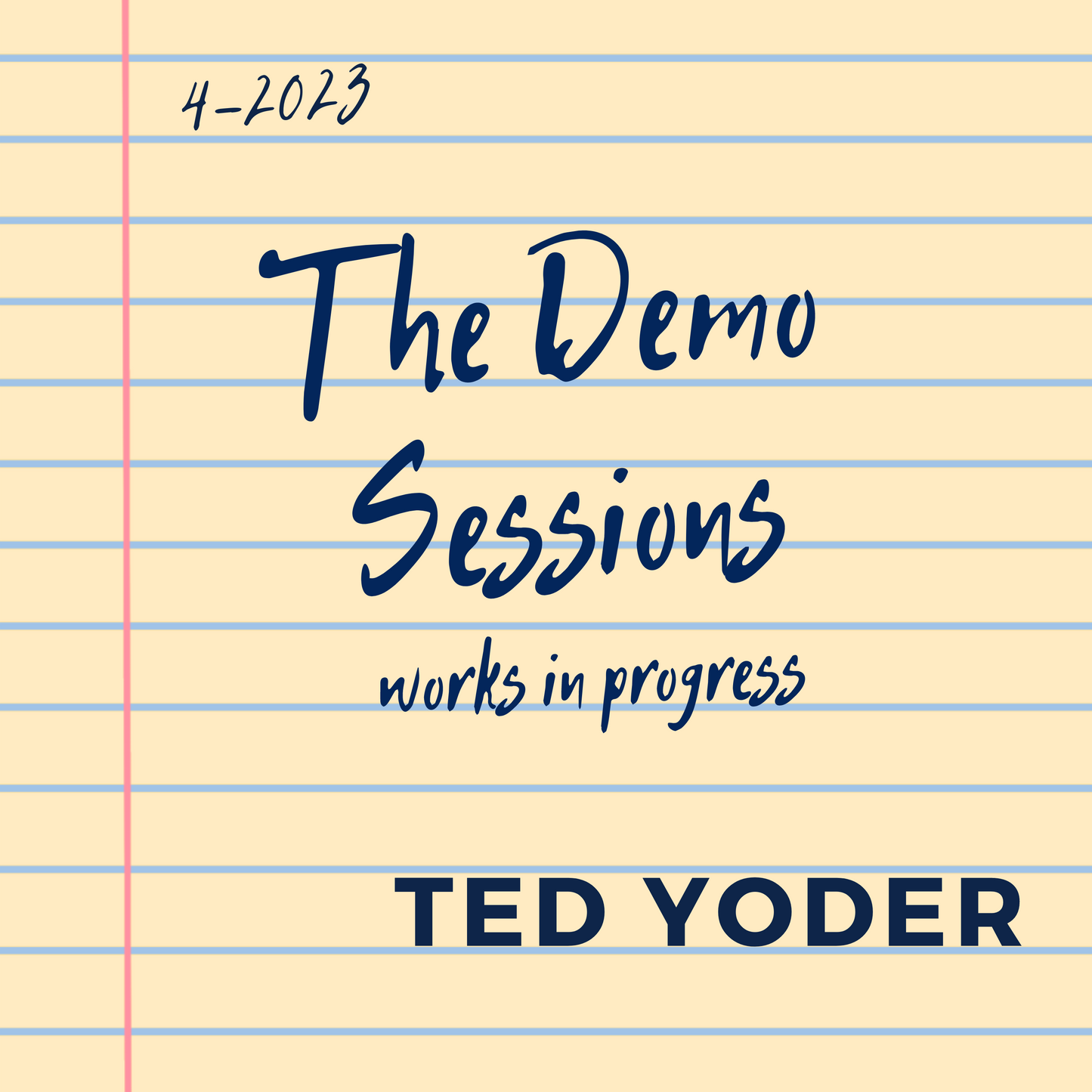 Awesome CD
I thoroughly enjoy listening to Ted play his dulcimer. I had him sign it also.
GREAT STUFF
Wonderful, calming music. The best yet, IMO.
Truly Amazing
Ted wasn't kidding when he said there were a lot of emotions in this music. I heard sadness; wistfulness; frustration bordering on anger; and loneliness mixed with regret that had a wonderful note of HOPE at the end. What a wonderful compilation. More than just beautiful music, this album is also an introspective experience. It's truly amazing.
These songs may get the full production treatment one day, and I would like that also! But it's hard to imagine the intimate presence staying so fresh and real. Love this.
The slight background sounds (crickets, s, kid voices, passing cars) brought back good memories of the outdoor FB Livestreams that helped keep us sane and connected during the pandemic. I also loved how the songs blended seamlessly from one to the next.